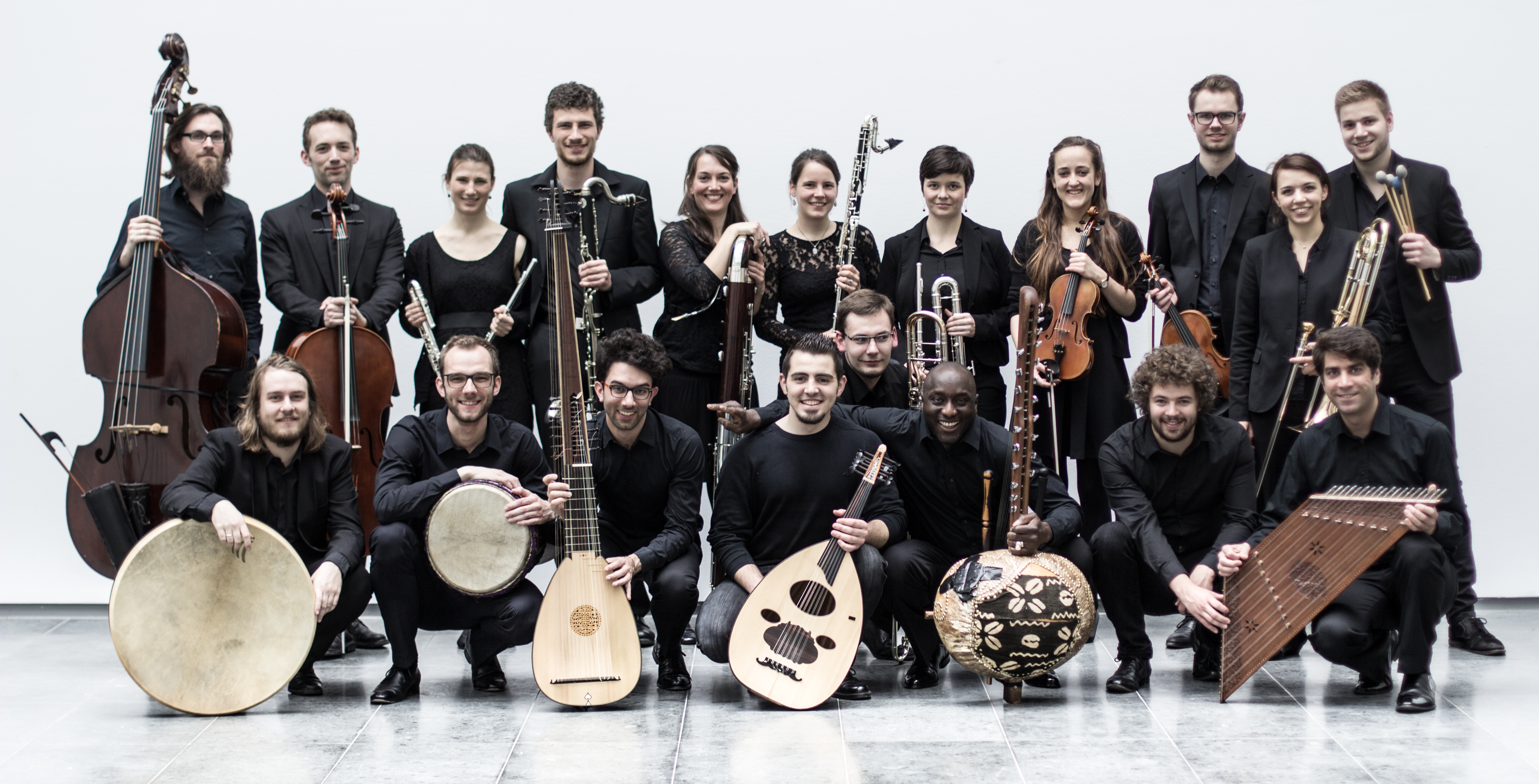 ---
The Asambura-Ensemble deals with its own music tradition, but also with the transgressions from border areas to 'strangers' and unknowns. European classical, romantic and baroque are reinterpreted, interacting with avantgarde and non-European musical styles.
Asambura owes its name to a pun on "Usambara" – the name of the largest mountain range in Tanzania. With specific sounds in flutes, strings and trombones to extensive percussion to instruments such as the West African Kora and the Persian santur, the Asambura-Ensemble creates new soundscapes.

"Asambura makes the 'stranger' in his otherness
seem fascinating and creates bridges –
a vision for peace and coexistence of different cultures"
(epd, Thomas Krüger)
further information: www.asambura-ensemble.de
Was passiert, wenn Musik, Kultur und Denkweise unterschiedlicher Kontinente aufeinander treffen? Was kann aus diesem Dialog entstehen?
Themen und Konzeptionen, die das Asambura-Ensemble hör- und erfahrbar macht. In unterschiedlichen Projekten sucht das Asambura-Ensemble den Dialog – interkulturell, interreligiös und künstlerisch.
Künstlerische Konzeption | Komposition: Maximilian Guth
---
LIVE
05./06.05.2018 MessiaSASAmbura Göttingen
25.05.2018 diasporAsa Leipzig
09./10.06.2018 MessiaSASAmbura Lübeck
07.07.2018 MessiaSASAmbura Tübingen
08.07.2018 MessiaSASAmbura Aalen
07.09.2018 diasporAsa Hannover
---
27.09.2017 Babel inMotion Hannover
08.04.2017  MessiaSASAmbura-Suite International balzan-symposium Medientheater Berlin
Sommer 2017 Anatevka Porta Westfalica
09./10.05.2016 MessiaSASAmbura Minden
07.05.2016 MessiaSASAmbura Halle (Westf.)
März 2016 MessiaSASAmbura- Auszüge Tansania
 members: