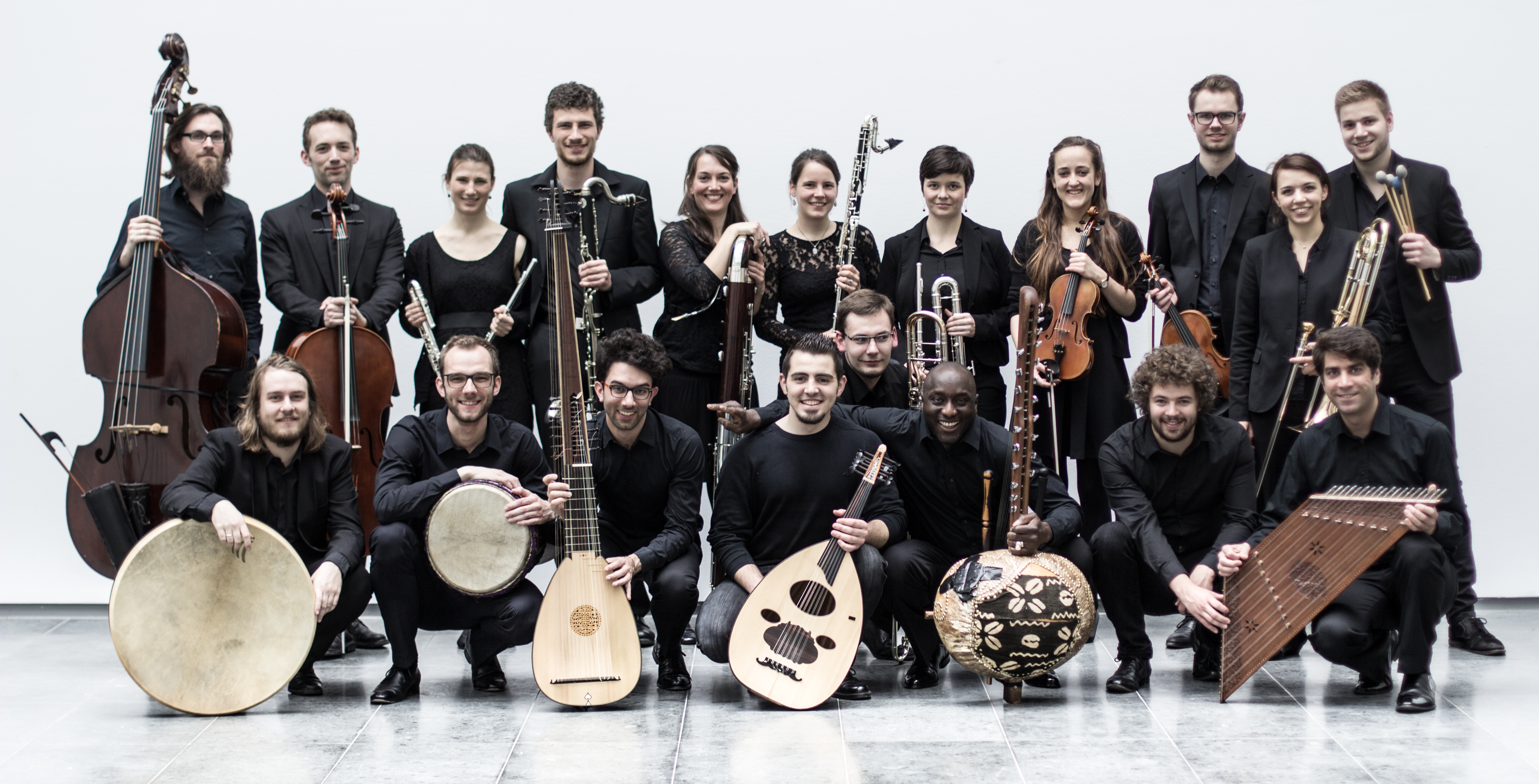 ---
The name Asambura – an anagram of the Tanzanian 'Usambara' mountains – is symbolic of looking beyond one's own horizon.
Since 2013, musicians of different origins and cultural affiliations have been reinterpreting classical music in dialogue with non-European musical traditions and avant-garde elements. In doing so, we are always on the lookout for new perspectives on familiar sounds, connections between unthinkable and, not least, areas of friction with the social, societal and political present, which make music current and relevant today.
At the same time, Asambura is a collective that mediates and cooperatively transmits the constructive dialogue between different cultures and religions.
The confusion of voices of the "Tower of Babel", a central narrative in Judaism, Christianity and Islam, is reinterpreted by Asambura into a perspective of appreciation of cultural and religious diversity.
More information about the ensemble's projects and Asambura e.V. can be found at 
https://asambura-ensemble.de. 
"I have been made re-listen and to re-think found myself gradually drawn into a world which is neither eastern nor western, but something which is indeed both 'rich and strange'.
This reimagined winter journey has the power to speak to individuals, and potentially to join and to bind them."
Claire Seymour | Musicweb International
LIVE
05.03.22 MISSA MELASUREJ
Lüneburg
06.04.22 FREMD 
WDR Funkhaus
23,24.4.22 MISSA MELASUREJ 
Hildesheim
17.05.22 Classical:NEXT 
Hannover



Abdulrahim Aljouja
riq I daff

Berfin Altunok
violin

Georg Benhöfer
djembe

Lluis Böhme
double bass

Elisabet Cada
trombone

Robert Colonius
violoncello | piano
Justus Czaske
clarinet | bass clarinet | arrangements | concepts
Michael Essl
piano
Susanne Fassnacht
double bassoon | bassoon

Leonie Flaksman
violin
education

Mohamed Gamal
trombone
Florian Giering
viola
Sebastian Gokus
marimba
Samar Hafez
double bass

Barbara Hartrumpf
violoncello
Kathrin Herwanger
violoncello
Jule Hillmann
flute | alto flute
Robin-Lynn Hirzel
violin

Friedrike Kayser
oboe | english horn

Ghazaleh Ghazanfari
video | photos
Daniela Kohler
bass clarinet | clarinet
Raphael Isaac Landzbaum
english horn | oboe
Johannes Ludwig
percussion (u.a. udu drum, daff,
dumbak)
Marianne Mittenzwey
oboe | english horn
Frederik Möhle
double bass
Tilman Muth
marimba I timpani

Olivija Popovaité
english horn | oboe

Michel Remling
violin
Mehdi Saei
vocals

Parisa Safikhani
tar

Djielifily Sako
Kora

Mónica Sardón
violin

Ronas Sheikmous
duduk
Sebastian Voß
trombone

Ammar Zein
oud