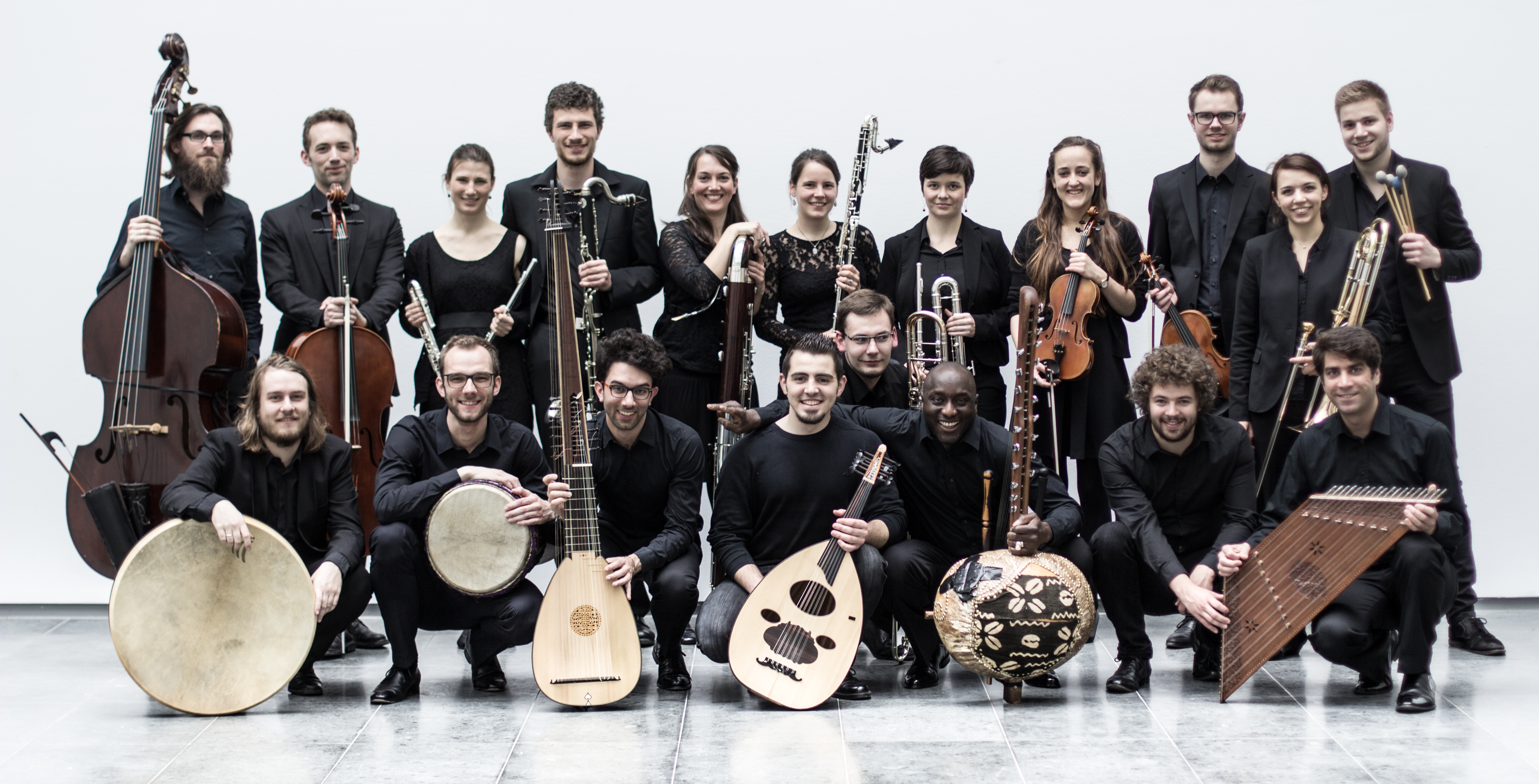 ---
The name Asambura – an anagram of the Tanzanian 'Usambara' mountains – is symbolic of looking beyond one's own horizon.
Since 2013, musicians of different origins and cultural affiliations have been reinterpreting classical music in dialogue with non-European musical traditions and avant-garde elements. In doing so, we are always on the lookout for new perspectives on familiar sounds, connections between unthinkable and, not least, areas of friction with the social, societal and political present, which make music current and relevant today.
At the same time, Asambura is a collective that mediates and cooperatively transmits the constructive dialogue between different cultures and religions.
The confusion of voices of the "Tower of Babel", a central narrative in Judaism, Christianity and Islam, is reinterpreted by Asambura into a perspective of appreciation of cultural and religious diversity.
More information about the ensemble's projects and Asambura e.V. can be found at 
www.asambura-ensemble.de. 
"Asambura lässt das Fremde in seiner 'Andersartigkeit'
faszinierend erscheinen und schafft damit Brücken –
eine Vision für Frieden und Miteinander verschiedener Kulturen"
(epd, Thomas Krüger)
Was passiert, wenn Musik, Kultur und Denkweise unterschiedlicher Kontinente aufeinander treffen? Was kann aus diesem Dialog entstehen?
Themen und Konzeptionen, die das Asambura-Ensemble hör- und erfahrbar macht. In unterschiedlichen Projekten sucht das Asambura-Ensemble den Dialog – interkulturell, interreligiös und künstlerisch.
artistic conception | composition: Maximilian Guth
---
LIVE
12.01.2019 Fremd bin ich eingezogen Görlitz
02./03.03.2019 Fremd bin ich eingezogen Hannover
29./30.06.2019 Fremd bin ich eingezogen Lüneburg / Hamburg
28./29.09.2019 Missa Melasurej Peine / Hannover
20.10.2019 Missa Melasurej Mannheim
09.11.2019 Lux perpetua München
10.11.2019 Lux perpetua Stuttgart
01.12.2019 MessiaSASAmbura Bremen

---
05./06.05.2018 MessiaSASAmbura Göttingen
25.05.2018 diasporAsa Leipzig
09./10.06.2018 MessiaSASAmbura Lübeck
07.07.2018 MessiaSASAmbura Tübingen
08.07.2018 MessiaSASAmbura Aalen
07.09.2018 diasporAsa Hannover
 Mitglieder:


Elisabet Cada (SWE)
trombone

Robert Colonius (USA / GER)
violoncello | piano
Florian Giering
viola
Maximilian Guth
composition | bass clarinet
artistic director
Frederik Möhle
double bass

Cornelius Rauch
piano

Djielifily Sako (MLI)
Kora